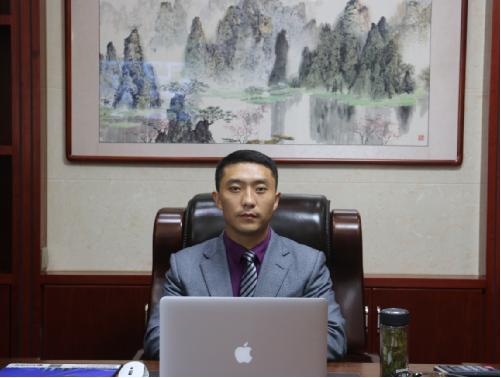 Founded in 2005, Anhui Yaqi Litian Household Products Co., Ltd. is located in the beautiful economic development zone of Lingbi County. It is a high-tech private enterprise dedicated to the research, development, production and sales of plastic products. The company covers an area of 25038.04 square meters and has a registered capital of 10 million yuan. In the first phase, we will build a standardized workshop of 8,000 square meters, and a comprehensive building of 4,500 square meters for warehouses and dormitories. In the second phase, we will build a standardized workshop and warehouse of 6,500 square meters, and a modern e-commerce office building of 1,600 square meters. In recent years, the company has been rated as "advanced enterprises for promoting employment", "specialized small and medium-sized enterprises in Anhui Province", "shuangqiang six good enterprises in Anhui Province", "Youth Civilization", "Advanced Units for Safe Production", "Advanced Unit for Contract and Credit", "Worker Pioneer", "Love Heart Dream University" Love Enterprise, Lingshi County "Top Ten Private Industrial Enterprises", "Tax Top Ten Industrial Enterprises", "Advanced Grassroots Party Organization" and other honorary titles. Since its establishment in 2005, the company has worked together. After years of hard work, the scale of the company has grown tremendously. The company has passed ISO9001 quality management system certification and ISO14001 environmental management system certification, and safety production standardization three-level enterprise audit. Now it has a number of utility model patents, advanced production technology, production value and sales performance and corporate reputation have maintained a high-speed, steady growth.
The company has a total of 260 employees, and has a first-level management department such as the board of directors, general manager, human resources department, purchasing department, finance department, marketing department, technical department, quality control department, production department, and warehousing department. Level related work department. The company now has the most advanced automatic blow molding machine, injection molding machine and other supporting facilities in the country, specializing in the production of blown injection products such as HDPE, PET, PP, etc., as well as bottle caps, tube embryos, pump heads, spray guns and other ancillary products. , drawing design, labeling, color proofing and other services. It integrates production, supply and marketing, and has domestic first-class production and testing equipment. It has gathered a group of high-tech talents specialized in R&D, technical production and quality control of plastic products, and established a sound management, production, marketing and service system. With a wide variety of products and a broad market, it has a very high reputation and integrity in the country. It has established a good and stable partnership with many well-known domestic and foreign brands. The company has gradually formed a strong talent, technology and brand advantage. And has become: Zhejiang Na'aisi, Shanghai White Cat, Shanxi Qiqiang, Zhongqing Seagull, Shanghai Meijiajing, Hangzhou Chuanhua, Guangxi two sides and many other well-known companies close partners.
The company has been committed to providing customers with continuous plastic products solutions and research and development of industrially patented plastic products, and through continuous technological innovation, innovative ideas to achieve long-term cooperation with customers. Product technology specifications, widely used in daily chemical washing, food packaging, plastic handicrafts and other industries, is one of the county's large enterprises. The technical indicators of the products are ahead of the industry level and have strong competitiveness in the industry.
Our company will continue to work in the style of "progressive, realistic, and refinement", with "high-profile work, low-key people" as the basis, and always put the interests of customers in the first place, based on the three principles of customer satisfaction. : "Satisfaction of product quality, satisfaction of advanced technology, satisfaction of after-sales service", continuously strengthen the comprehensive competitiveness within the company, the company seeks development in the competition, and cooperates closely with customers and friends, seeks opportunities in challenges, and constantly encourages Self, enhance product image and corporate culture, provide you with the best and most advanced products, provide the most advanced technology and the most complete after-sales service. In order to produce better and more beautiful packaging products, develop and develop with market-oriented and diversified business concepts, and create a more brilliant and brilliant tomorrow.